DISTILLERY NEWS
European Tour – Germany 15th to 20th October
November 1, 2018

The week through Germany got us to about half way on the European Tour 2018, and boy what a crazy few week. We have now crossed Germany stopping in Bremerhaven, Lohne, Haltern am See, Fulda, Leipzig and Dresden!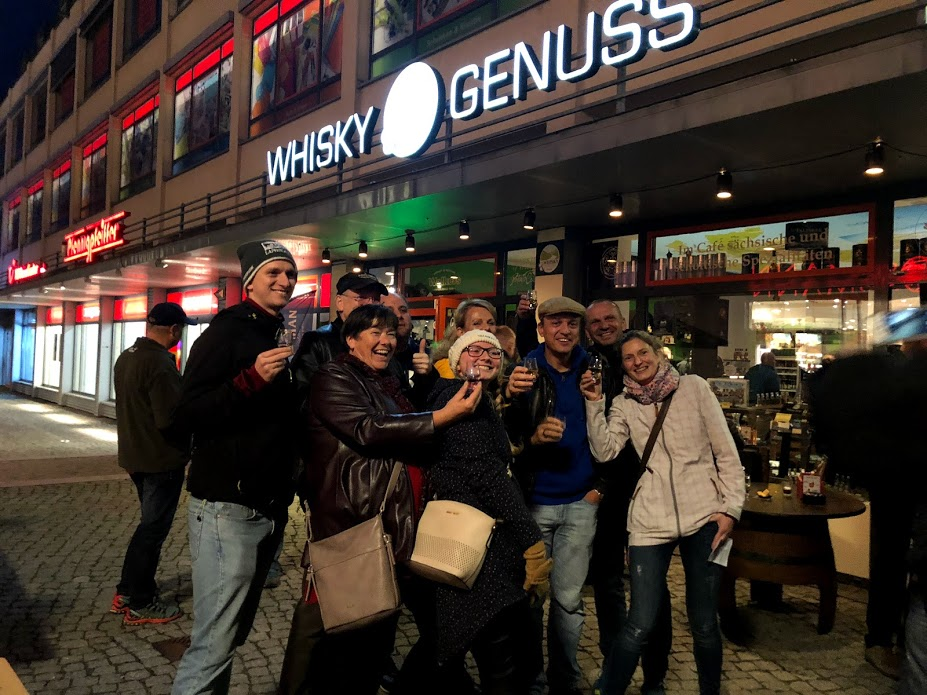 Although the Land Rover is a fantastic companion, the hilly autobahn proved to be a struggle towing our heavy load, only reaching 50 kilometres per hour up some hills as the German drivers wooshed past! But we made it to all our events, welcomed by smiling, happy whisky lovers… and the Kilchoman Land Rover's branded friend accompanied us throughout Germany!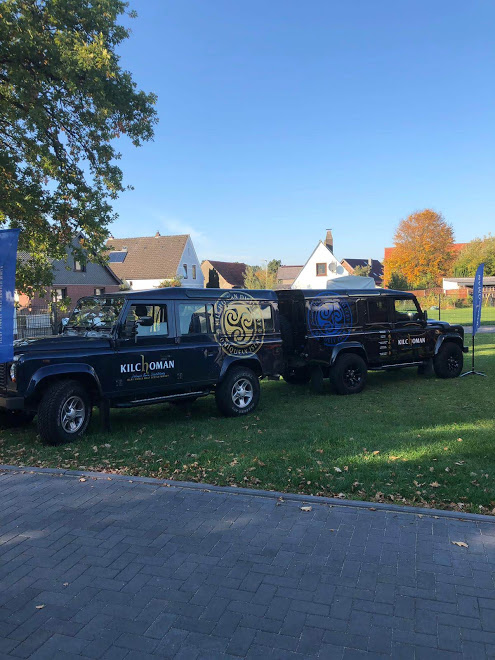 The Ring-a-Dram is proving to be great fun causing some competitiveness to arise after a few drams, raising money for our partner The Sandpiper Trust, providing medical supplies to remote islands like Islay. (To learn more about The Sandpiper Trust visit: http://www.sandpipertrust.org).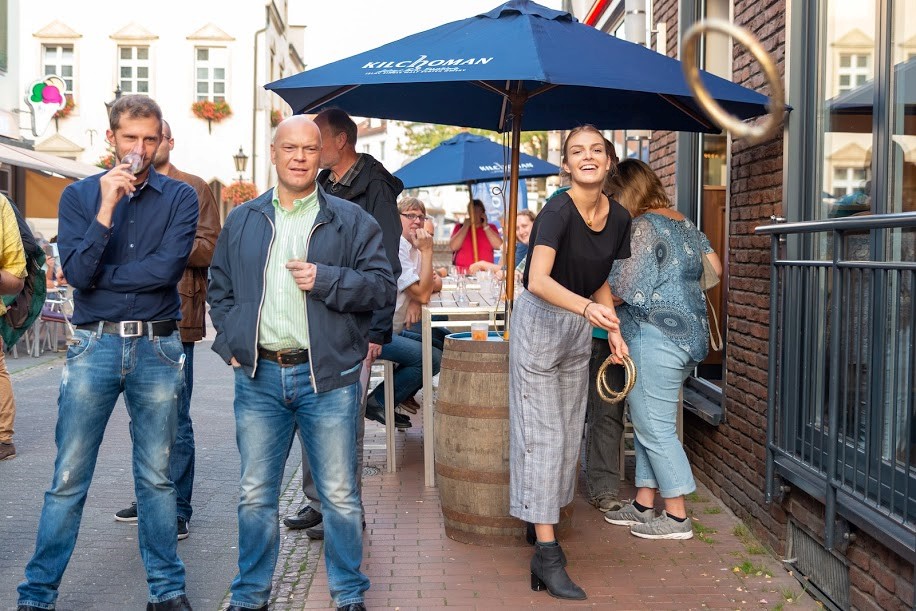 We were even lucky enough to have some bagpipes join us, adding the final Scottish touch to some of our stops on the way.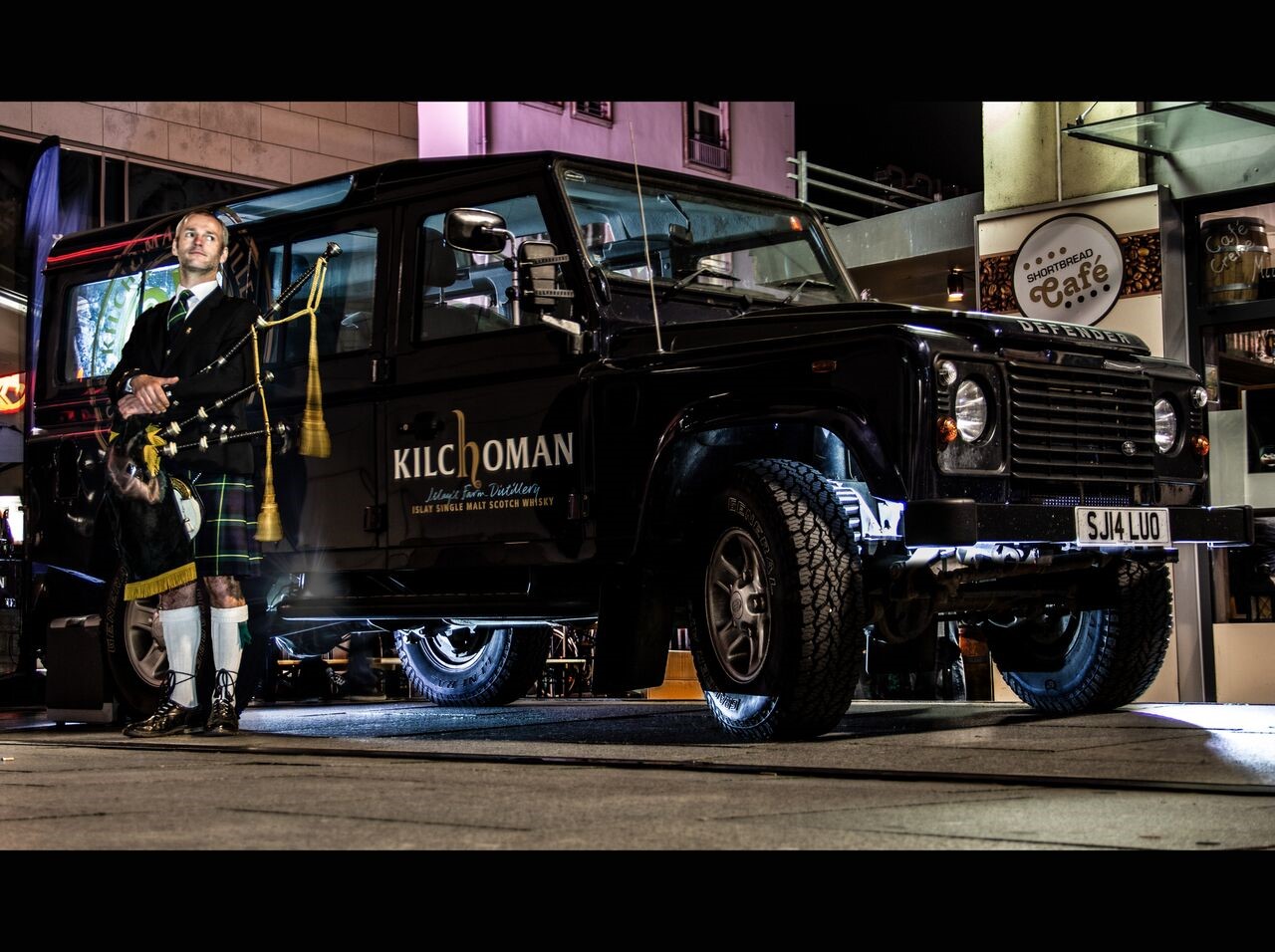 Once again, we would like to thank all the shops who hosted us in Germany and all the helping hands who make the tour the success it is and of course thank you to all the people who joined us for a dram from all over Germany!
READ NEXT
BLOG POST
100% Islay 13th Edition
The 100% Islay 13th Edition was distilled from barley grown on the farm at Kilchoman in 2012, 2013 and 2014, it was then matured for a minimum of 8 years before 44 bourbon barrels were selected for this year's release of bottles. "The 13th Edition is the first release since…
September 11, 2023
READ FULL POST