BLOG POST, DISTILLERY NEWS
CELEBRATION TO MARK THE OPENING OF OUR NEW STILL HOUSE & VISITOR CENTRE
February 27, 2020

On Friday 21st February we were joined by family, friends, colleagues and local businesses as we gathered to celebrate the opening of our new still house and visitor centre. Despite the terrible weather, we were delighted to welcome over 150 guests, including some of our distributors from over 20 countries worldwide.  It was a pleasure to have so many of our partners here on this special occasion, some of whom have been working with us from the very beginning. Thank you to everyone who made the journey to Islay.  This is another momentous occasion for Kilchoman Distillery since first opening in 2005.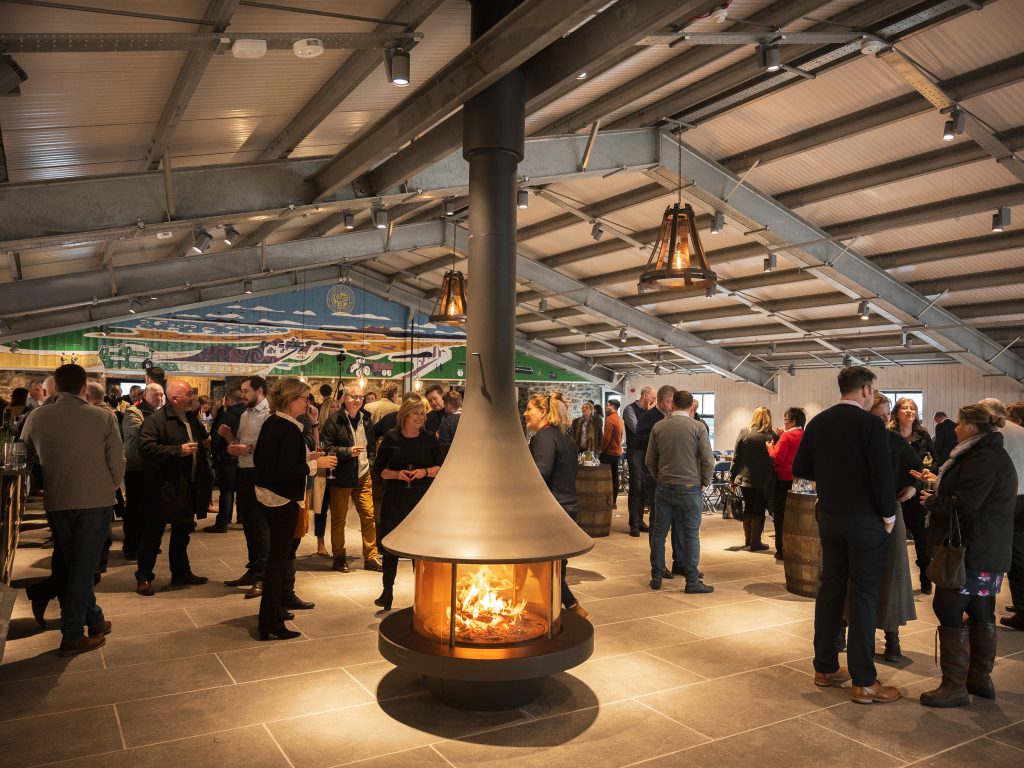 "At a time when I thought I might take a step back we've invested around £6 million in upgrades. That said, without an increase in capacity we would be heading towards a situation where all Kilchoman would be sold purely on allocation.  With my three sons heavily involved in the business we want to continue building on the success of the last 15 years without the risk of running out of whisky," Anthony Wills, Kilchoman founder.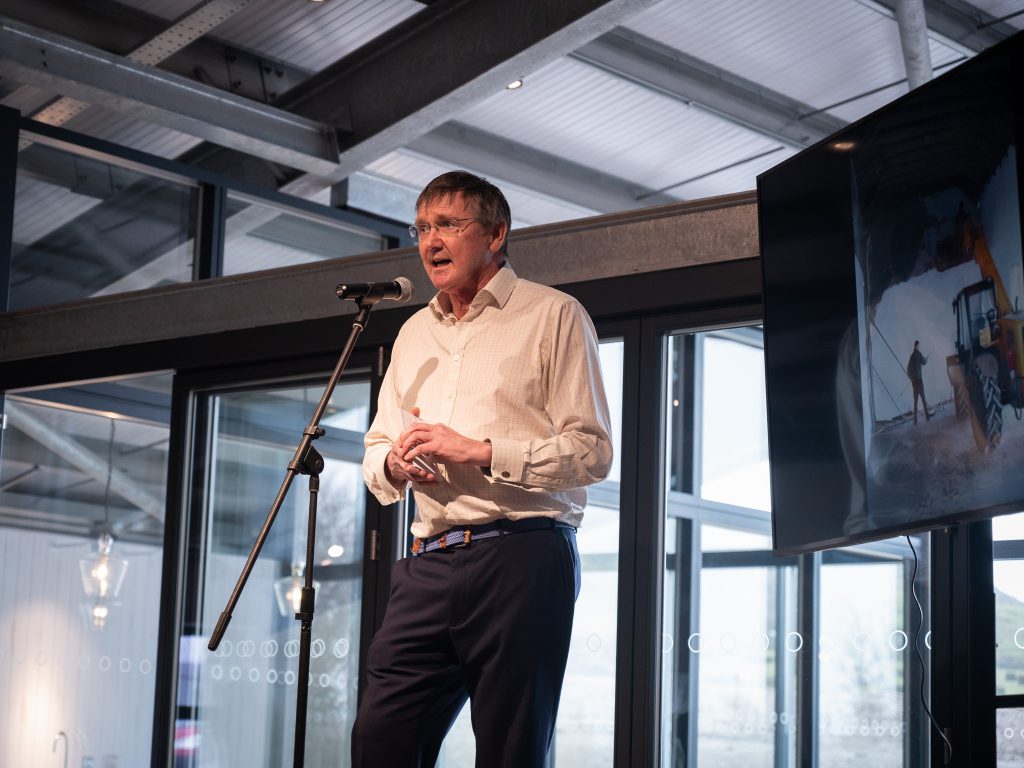 We are delighted to have completed our still house extension.  The new building, extending out from the gable end of our original still house, contains two new stills, a new mashtun and six additional washbacks which doubles our capacity to 480,000 LOA, though it remains to be decided what production level we'll settle at.  The stills and mashtun are an exact copy of the originals.  We've been delighted with the quality of spirit, with no discernible difference in the character between the new and old stills.  The new still house will give us the time and ability to experiment more during the malting process and change the peating levels, up and down, and look at the influence yeast varieties have on spirit character and follow specific spirit runs and monitor these as they mature in our warehouses.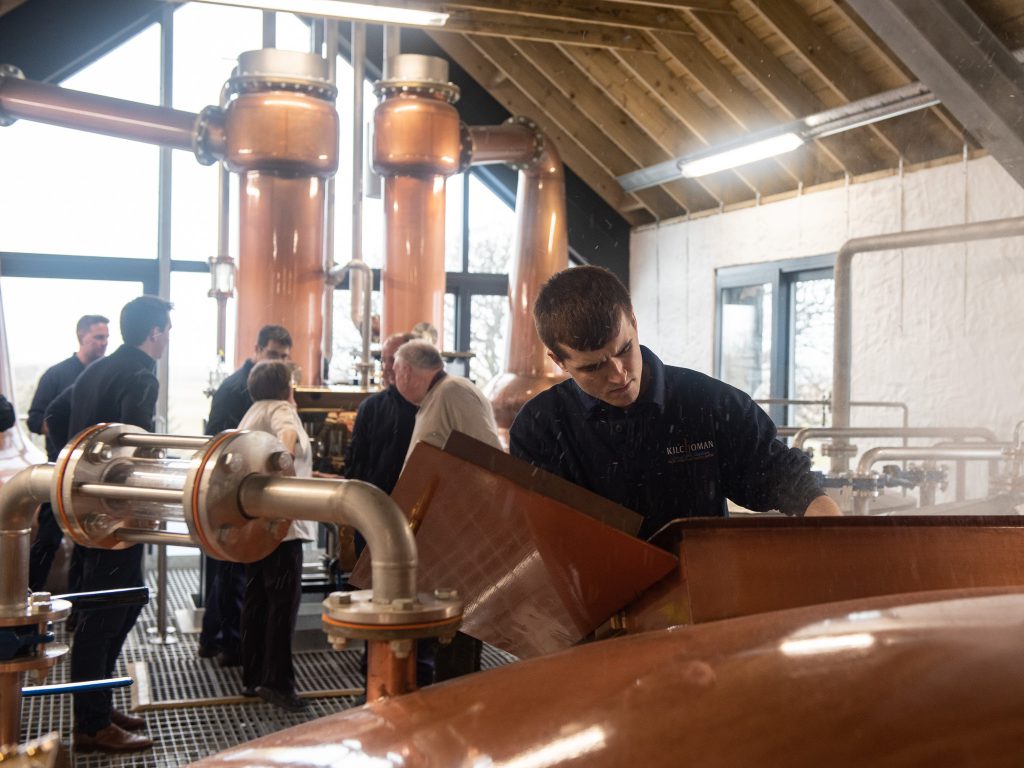 The final phase of the current expansion project has been the completion of our new visitor centre, shop and café.  In 2019 we welcomed some 30,000 visitors and each year this number is rising, so it is important for us to have space to accommodate the increasing number of people making the trip to Kilchoman Distillery.  We converted an old stable building into a café and we are very happy with the end result as we've managed to retain many of the original features of the stables.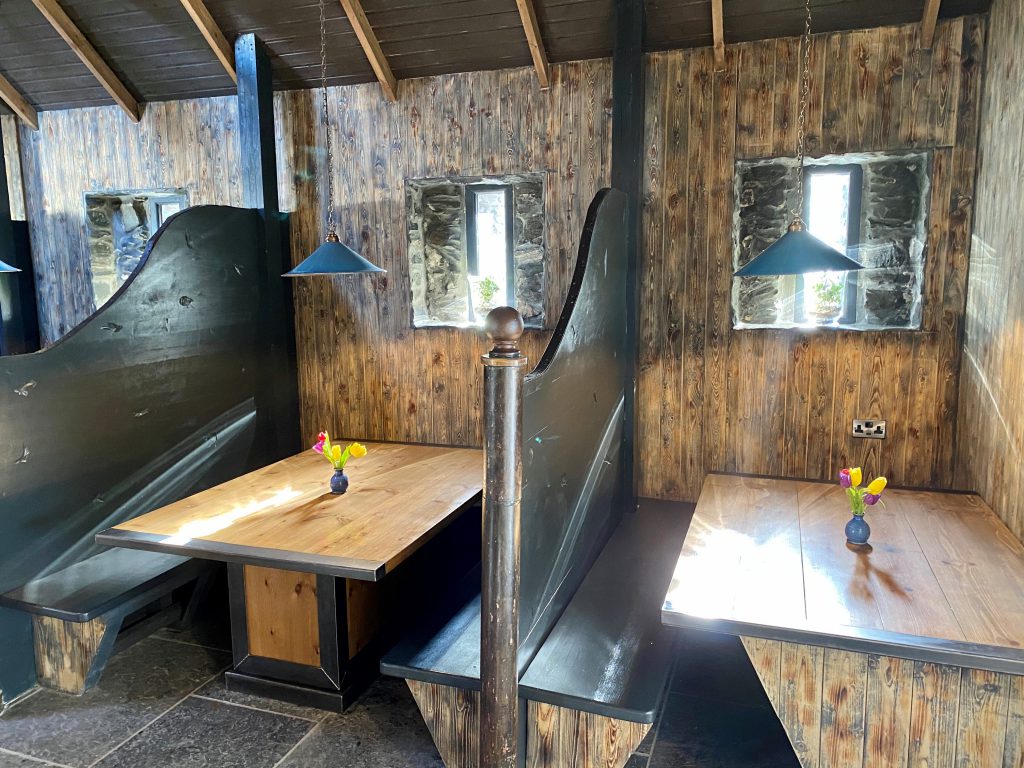 We then extended out from this to create a stunning open plan visitor centre that encompasses a shop area that showcases our whisky and branded goods, glass window tasting rooms and a bar where you can relax and enjoy your drams while sitting around a log burning stove.  We are delighted to be able to offer an extensive range of our whisky, including some of our more limited-edition archive releases.  The new visitor centre will be open 7 days a week from the end of March so make sure to come and visit us soon!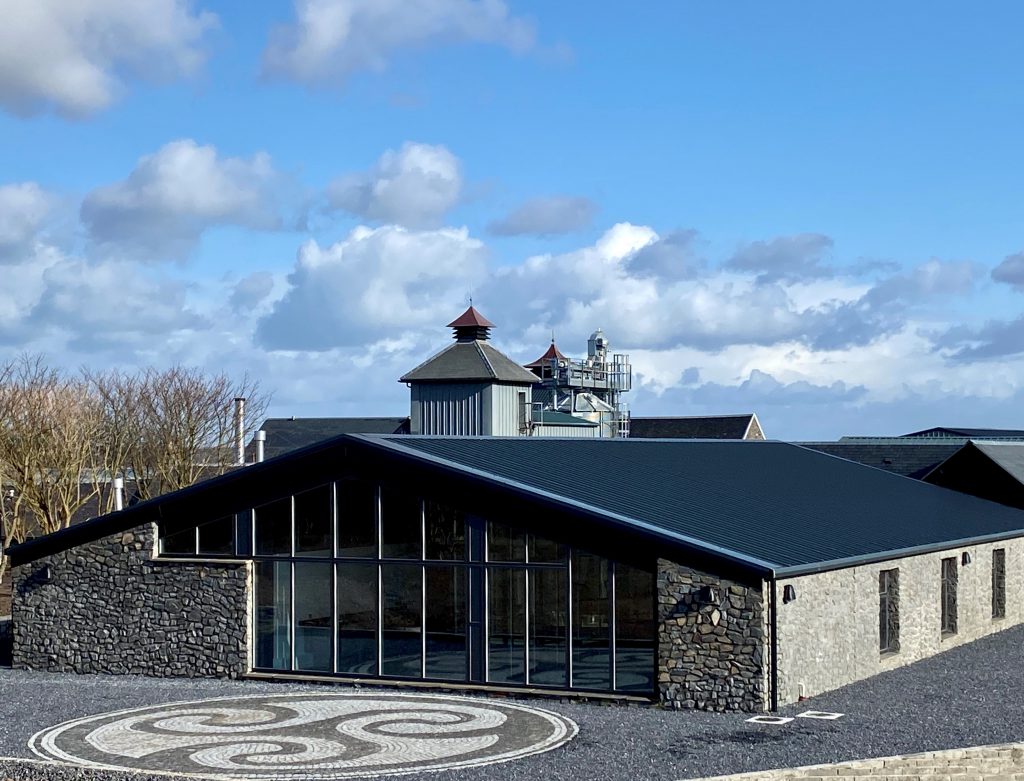 READ NEXT
BLOG POST,DISTILLERY NEWS,NEW RELEASES
The Kilchoman 16 Years Old
This is a proud moment for all at the distillery as we release our oldest global bottling to date. A combination of 21 casks have been maturing for over 16 years, predominantly ex-bourbon barrels with a hint of ex-oloroso sherry, creating a perfectly balanced single malt. With a marriage of…
November 6, 2023
READ FULL POST