Cask Auction Batch 2
September 24, 2020

In celebration of 15 years since Kilchoman Distillery was established on Islay, we are auctioning 15 individual casks of Kilchoman! It will be a rare chance to own a private cask of Kilchoman with only a small number of casks being offered in the first years of production. Since then we have greedily kept hold of almost every cask for our own bottlings as we soon realised there was not enough to share around.

These 15 casks will be auctioned in batches of 5 casks until the end of 2020, the first of these 5 casks were auctioned in June and the next 5 casks will open for bidding at 13:00 on Thursday 24th September. This time around it's all about Single Farm Single Malt! All 5 casks in the second batch of the auction will be filled with spirit produced from barley both grown and malted at Kilchoman.

The casks include a Bourbon barrel, Oloroso Sherry hogshead, Pedro Ximénez hogshead, Ruby Port octave and a Calvados hogshead. All the information on the individual casks (volume, spirit type, barley variety, etc) and how to place your bid can be found in the Cask Auction page.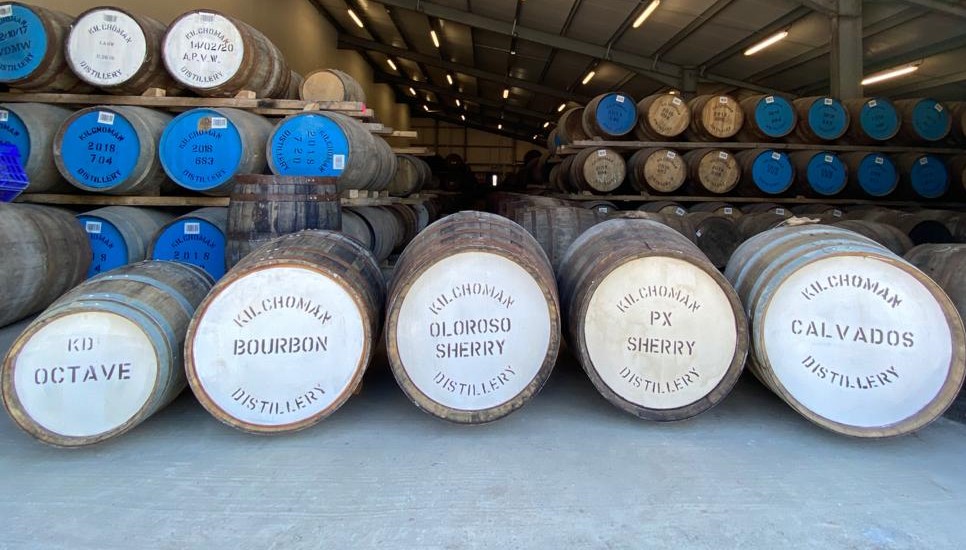 The auction is hosted on the Kilchoman website and you will need to set up an account before registering to bid on the 5 casks. This is separate from your Kilchoman Club account and different login details will be needed here. Once you are all set up and registered you are free to bid away!
The auction for the second batch of 5 casks will end on the 1st October in one hour intervals from 12:00, however if a bid is placed within the last 5 minutes of the auction, an extra 5 minutes will be added. This is to help avoid missing out with any last second bids and any group consulting that is needed.
Happy bidding to you all and good luck!
READ NEXT
Award Winning Whiskies, again!
The 2023 awards season is well underway and we are extremely pleased to announce that our Machir Bay Single Malt has yet again been presented with a gold medal by The Spirits Business Scotch Whisky Masters (2023) together with our 100% Islay 12th Edition (released September 2022) which has also…
June 2, 2023
READ FULL POST