Featured
Barley 2022 Update
May 28, 2022

It has been another busy springtime on the farm and lambing is now complete and only a couple of heifers still to calve.  The tractors have been busy doing all the groundwork in preparation for this year's barley crop.  The seed was sown between 22nd and 26th April and we're now seeing a green covering in all the fields that were ploughed in March as the barely starts to grow.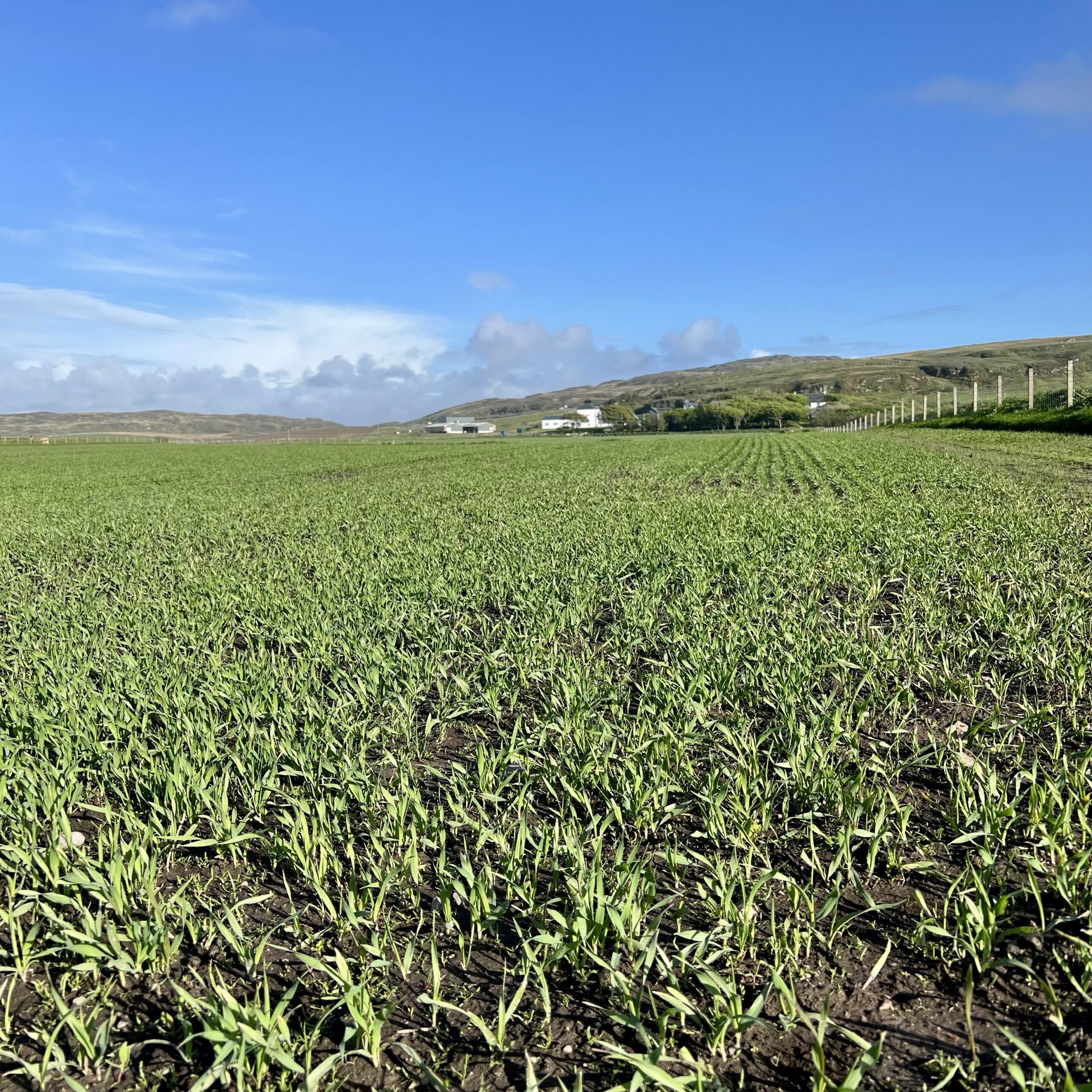 Back in autumn 2021, fields were selected for growing the 2022 barley crop and the area is around 140 acres.  After researching the barley varieties available it was decided that we would grow Sassy, a previous experimental variety, and Planet, a new variety for us.  Planet caught Islay's eye for its good traits such as yield, straw strength and time to maturity.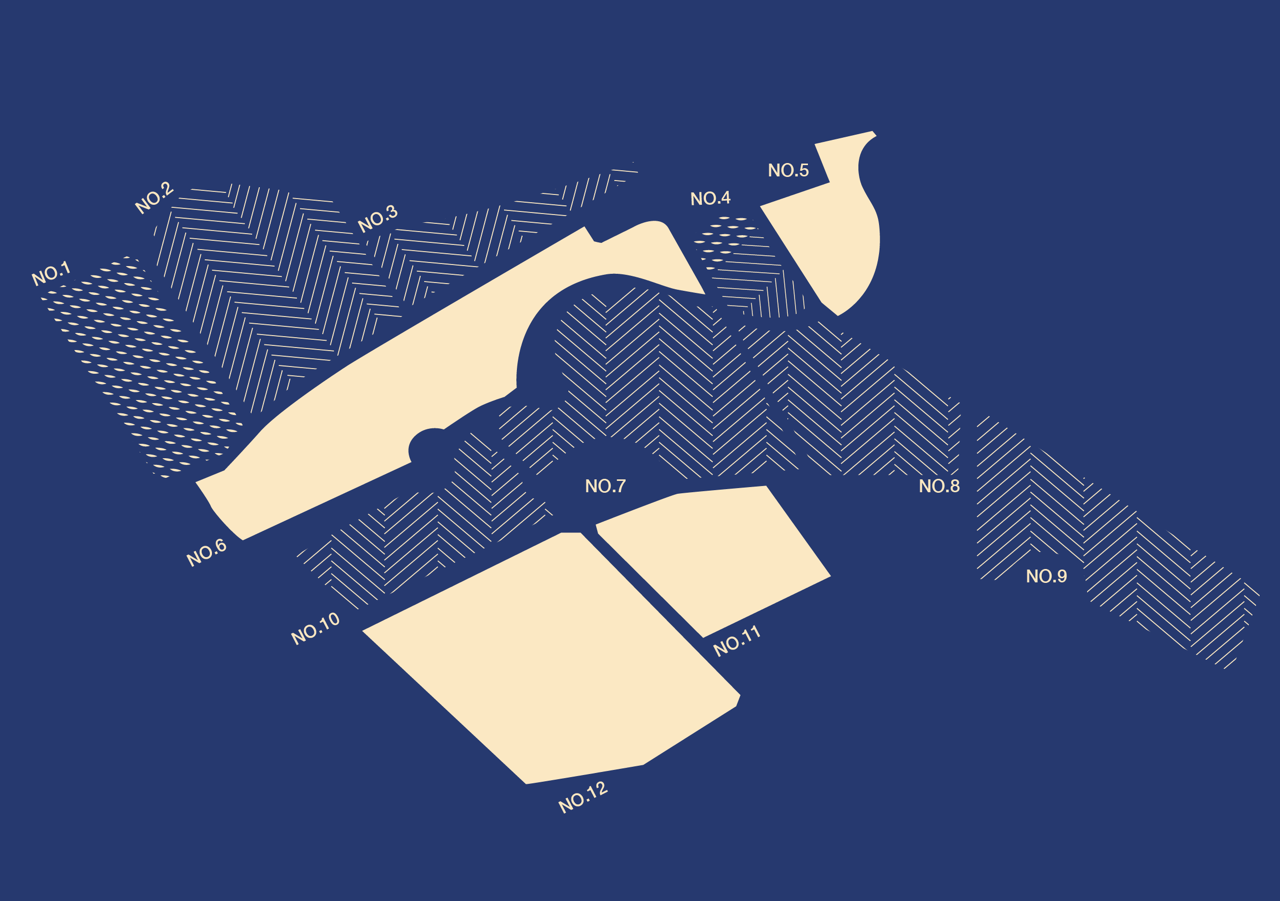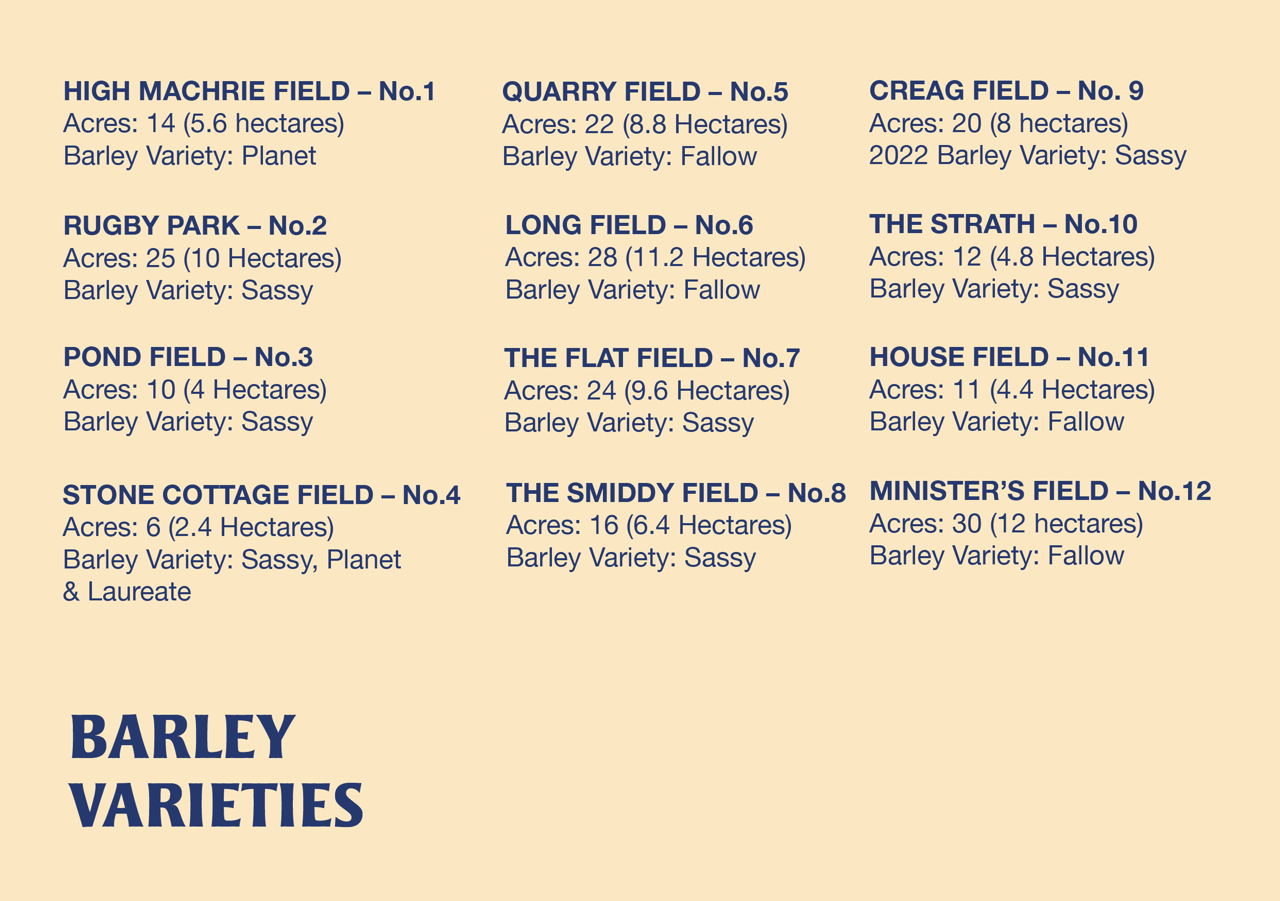 "The weather this spring has been mixed.  It remained cooler than we would like but at the time we came to sowing the barley the ground was good and dry and we got it all sown within four days.  After it was sown the weather took a turn for the worse and we've had a lot of rain since, not ideal for the barley but despite this, germination has been good and the fields now have a good green covering.  We now need some sun and heat as the barley is starting to show signs of stress due to the amount of cold wind and rain," Islay Heads, General Manager.
As an additional experiment this year, we have sown a small section in Stone Cottage Field with a third variety, Laureate, to see how it compares with Sassy and Planet.  We will continue to bring you more updates over the coming months.
Click here to become a Kilchoman Club Member and be one of the first to hear all our news from the distillery, including information about new releases!
READ NEXT
Featured
100% Islay 13th Edition
The 100% Islay 13th Edition was distilled from barley grown on the farm at Kilchoman in 2012, 2013 and 2014, it was then matured for a minimum of 8 years before 44 bourbon barrels were selected for this year's release of bottles. "The 13th Edition is the first release since…
September 11, 2023
READ FULL POST