BLOG POST
A new snail species has been named after our distillery – the Entadella kilchomani.
December 9, 2019

The name was chosen by Barna Páll-Gergely, a Hungarian biologist and Kilchoman whisky enthusiast.

The new species was collected by researchers of the Natural History Museum in 2013 in northern Vietnam. It has now been published by The Raffles Bulletin of Zoology, a well-known scientific journal of zoology in Southeast Asia, and published by a museum in Singapore.
Barna Páll-Gergely is a Hungarian biologist and whisky enthusiast currently carrying out postdoctoral research in the Plant Protection Institute of Budapest, Hungary.
As part of this research, he visits museums and collections where thousands and millions of specimens are stored. Some of them are identified and some of them are not. Barna examines the ones which are not identified yet, searching for species new to the science. His main area of interest is Southeast Asia (Laos, Vietnam, Myanmar) and southern China. He has discovered approximately 120 species new to science in the last 10 years.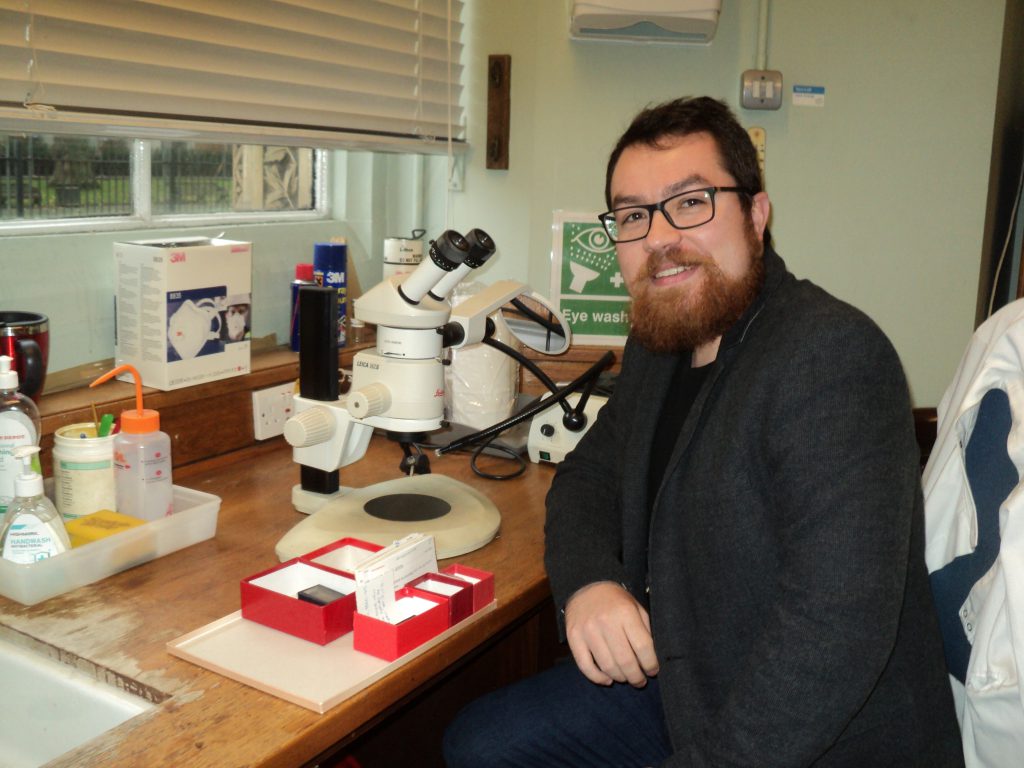 Barna visits the National History Museum in London practically every year because they have a wonderful historical collection. During field trips to Vietnam in the past couple of years, they have collected material which is full of new species. In this case, he found the unidentified snail preserved in ethanol in the London Museum. He already knew of four other land snail species which were quite similar to this new one (belonging to the same genus), but the differences were still prominent. So, he realized that this is a new species that had to be described formally.
The newly named Entadella kilchomani has a large and heavy shell, so we can assume that it has a long life span, probably longer than 5 years. We currently have no exact information about the diet or habitat but based on our knowledge of similar species, this new species probably feeds on fresh and decaying plant material in a subtropical forest. During the dry season it probably hides under wooden logs, stones or in rock crevices. It probably lays eggs into the soil during the rainy season. The new species was collected in Land Son Province, which is set in karstic limestone mountains and valleys and has a subtropical climate. The limestone mountains harbour rich land snail fauna and calcium-carbonate which they need to build their shells.
When asked his reasons for choosing the name he said, "I participated in two whisky tasting events in Budapest and I liked Kilchoman whisky and presentations very much. I now have a few bottles at home. I like that this is a small, family-owned company producing high quality spirits, so I decided to name a new snail species after Kilchoman Distillery to show my respect to the quality you provide."
Thank you to Barna for choosing to name the snail after our distillery. We can now say we have our very own distillery Mascot! We'd also like to thank Barna for sharing the above information with us. Follow this link to read the full publication:
https://lkcnhm.nus.edu.sg/app/uploads/2019/01/RBZ-2019-0050.pdf
READ NEXT
BLOG POST,DISTILLERY NEWS
2021 Club Release – The Tenth Edition is here!
The 2021 Club Release is here! Available exclusively to Club Members from 2pm (UK time) on Wednesday 8th December. If you aren't a member already, click here to register. The 10th Edition of the Kilchoman Club bottling is a vatting of three 2008 oloroso sherry casks selected by Kilchoman Founder, Anthony…
December 6, 2021
READ FULL POST