BLOG POST, DISTILLERY NEWS
A Kilchoman Comraich Bar.
December 22, 2019

A visit to the famous whisky bar in Glasgow – The Pot Still

Kilchoman Comraich is a global network of bars dedicated to the enjoyment of Kilchoman single malt.  In these bars you will find the finest and widest range of Kilchoman single malts, including exclusive Comraich bottlings. 

The name Comraich means 'sanctuary' in the local Gaelic language.  The ruined Kilchoman Church stands proudly half a mile west of the distillery and this is the location of the Sanctuary stones which date back to the 800's.  In medieval times such stones marked an area of 'Comraich' or sanctuary, a place safe from harassment and arrest.  Kilchoman Comraich bars are a collection of sanctuaries, sheltered from the commotion of the outside world, dedicated to the enjoyment of Kilchoman Single Malt. It is only in these establishments that you can access the exclusive releases of Kilchoman Comraich batches.  So far, we have appointed over 80 Comraich Bars worldwide.  Find your nearerst Comraich Sanctuary here
Recently, while away on a Christmas shopping trip to Glasgow, I took the opportunity to go and visit one of these Comraich bars, The Pot Still Whisky Bar.  It had been a very wet day wandering around the crowded shops, so I was more than happy to get into the bar and have a chat with the staff and customers and of course, to try a dram of the latest release Comraich Batch 3.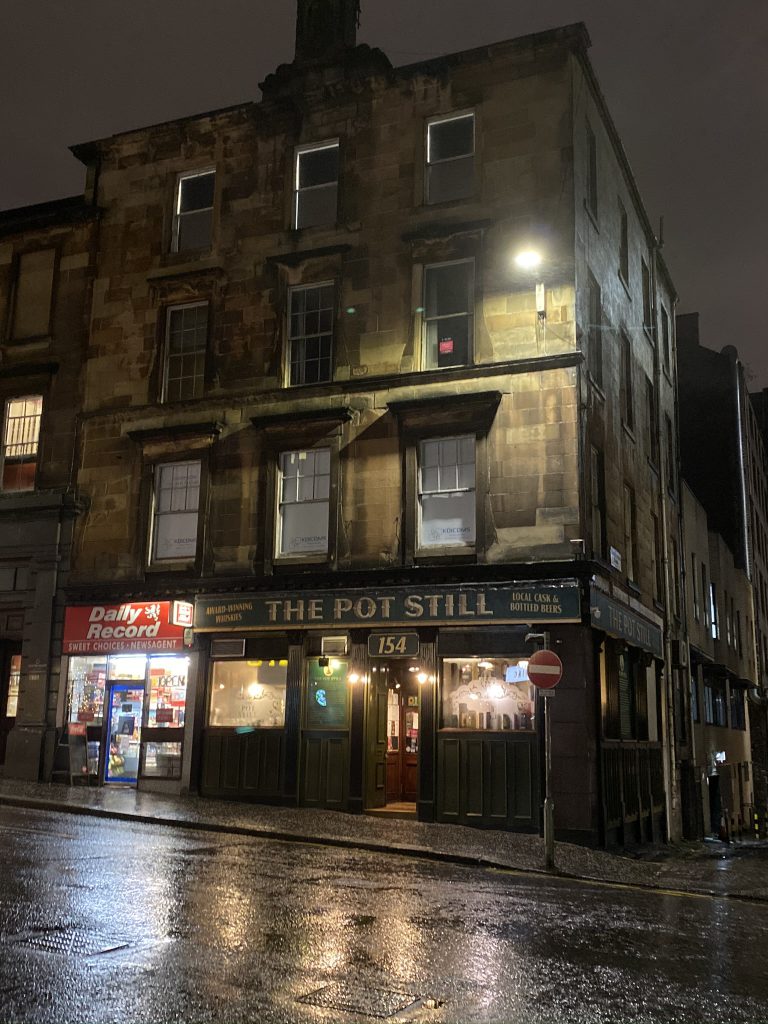 From standing outside the bar, I could already tell it was a popular place to go.  There was a buzz about the place and the noise of chattering and laughter from inside the bar was being carried out on to the street.  Even for an early Thursday evening the bar was very busy.  I squeezed my way through the groups of people enjoying their drinks and got to the bar where I was warmly welcomed by the staff.  It was lovely to meet them and put a face to the names on the emails going back and forth between us. 
The first thing that caught my eye inside the bar was the spectacular display of whisky bottles filling every space on the shelves which go all the way up to the ceiling.  The staff have to climb a ladder to reach the top!  The total number of whisky bottles to choose from in the bar is now over 800, including 12 bottles of different Kilchoman releases.  The staff were incredibly friendly and helpful, sharing their knowledge with customers who wanted some guidance in choosing a whisky.  The staff pride themselves on finding every customer their perfect dram.  The bar offers a wide range of whisky from all around the world so there really is something for everyone.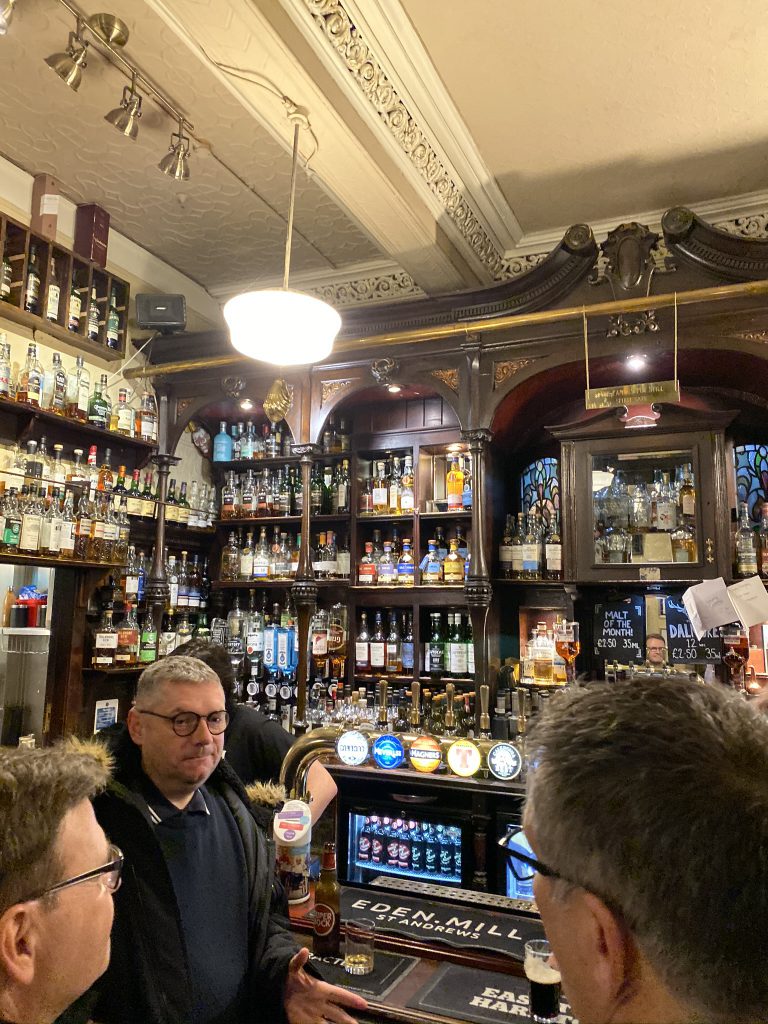 The Pot Still has been a whisky bar since 1982 and is currently owned by the Murphy family.  They took on ownership in November 2011 with dad Brian, brother Frank and sister Geraldine.   During my visit I was fortunate enough to meet Frank and have a chat with him about how everything is going.  
Frank described some of the changes he has seen in the industry over the years.   Interest has gone up so much in recent years, that it can be difficult for them to source the whiskies that people want.  But this does not stop them trying to find ways to meet their customers' needs.  Whisky auctions are also causing some problems. Some bottlings are going straight from the distilleries to auction sites.  They experienced it themselves with a limited release bottle that they did going on to an auction site a month after release and selling for £50 more than they were charging for it.  In Frank's opinion, whisky is made to be drank and enjoyed.  If you want something pretty to look at you should go and buy a nice vase!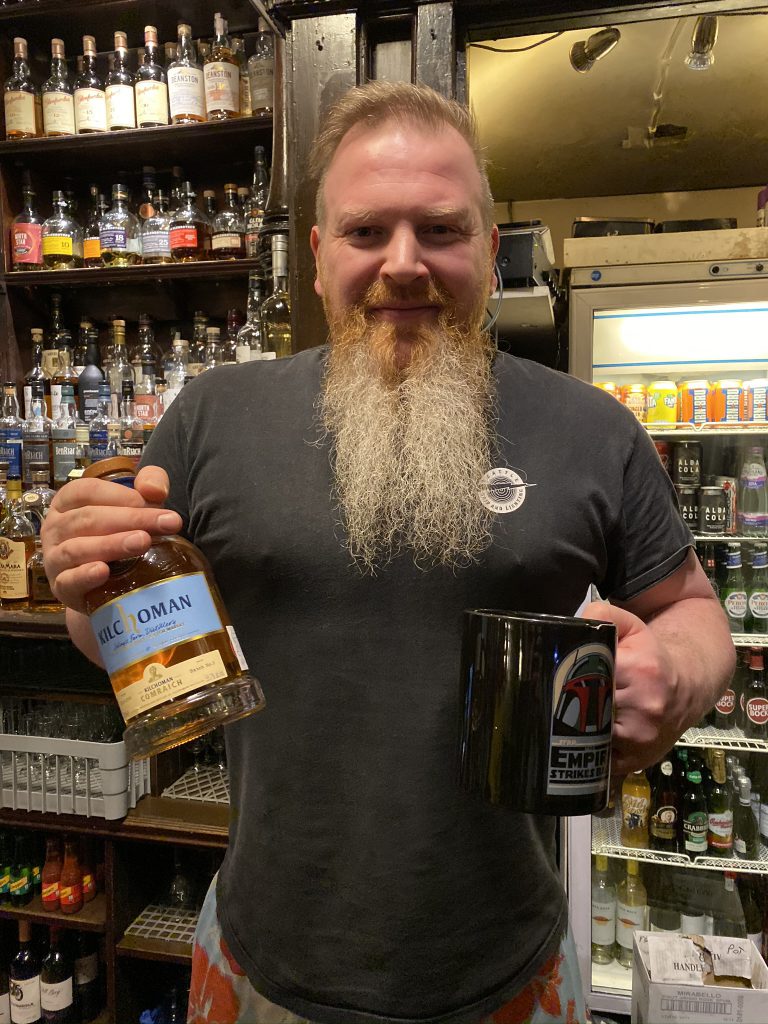 The location of The Pot Still is convenient for many people.  Frank pointed out that being in the city centre of Glasgow, it is the closest city to Islay and Campbeltown, as well as a hub for getting to the other islands.  In the week running up to the Islay & Jura whisky festival the bar sees people flying in from all over the world, often spending a few days in Glasgow as part of their trip.  During the winter, they tend to get a lot of people on European city break weekends whereas in the summer they see people from further afield.  There is always a mix of people.  A lot of the time it depends on what's going on in the city, whether it's sport or music fans going to events or people in town for a conference for example.  The central location is not only convenient for travellers arriving into Scotland, there are also lots of locals popping in for a drink after work or during a night out at a restaurant, theatre or cinema.  And of course, there are the few regulars who pop in often.  There are also familiar faces with people who return each year when they are in town.  For example, the annual World Pipe Band Championships are another busy time with lots of enthusiastic musicians keen to whet their whistle!  The constantly changing sea of faces, along with some regulars keeps the atmosphere of the bar exciting and interesting. 
Making the decision on becoming a Kilchoman Comraich bar was an easy one for the Murphy family- 100% yes!  With Kilchoman already being a popular whisky, which sells very well in the bar, getting access to exclusive bottlings only available in Comraich bars was a fantastic point of difference for them and the family felt it could only be a good thing.  Frank feels that being able to offer customers a unique dram, that they can only try in a Comraich bar, from bottles that they can't go out and buy a bottle of themselves, is a great addition to The Pot Still. It adds a brilliant memory to peoples' visit to the bar and Frank is delighted about that.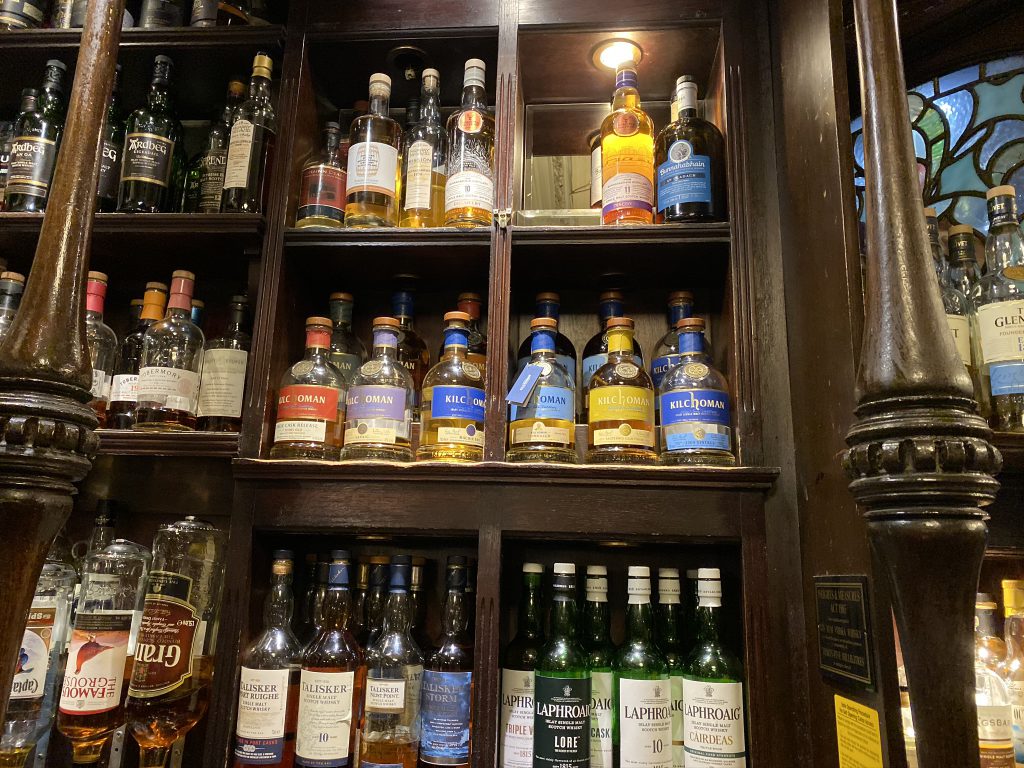 During my time in the bar, some customers joined me in tasting the latest Comraich release, Batch 3, and feedback was very positive.  A few people were happy to be recorded sharing their tasting and these can be seen on our Instagram highlights.  When asked about the Comraich bottles, people liked the idea that it is something extra special and can only be tasted, as a dram, in certain bars.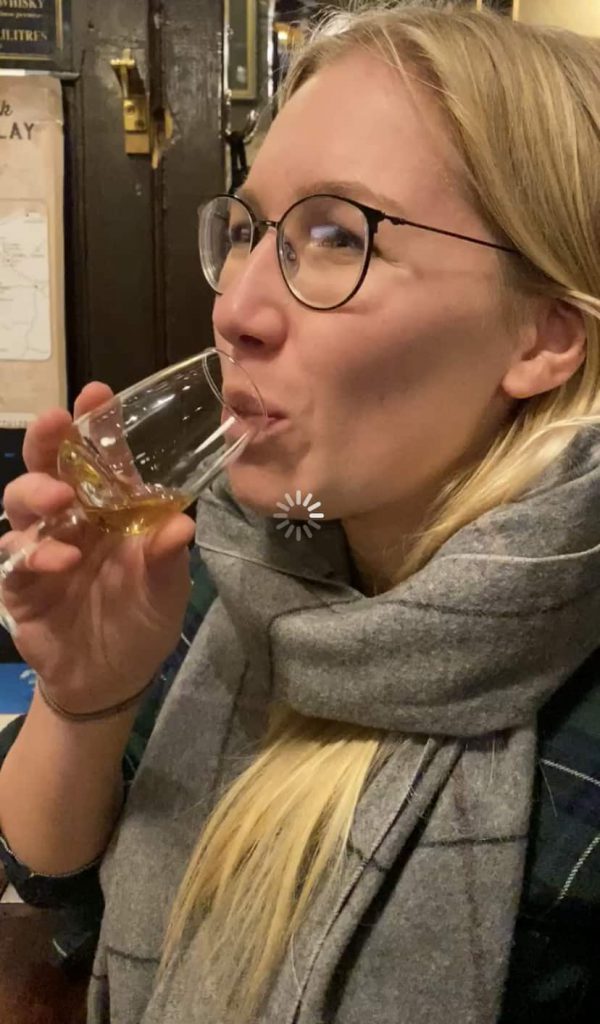 For all whisky fans who are in Glasgow, a visit to The Pot Still in Glasgow is a must. The range of whisky on offer is fantastic, the staff are very knowledgeable and friendly and the all-round atmosphere in the bar is great.  I will certainly be going back next time I am in town!  Thank you to Frank and his team for taking time to chat with me.
The Pot Still is currently one of over 80 worldwide Kilchoman Comraich bars.  For more information about our Comraich bars and where you can find them, click here to visit our website. 
by Catherine MacMillan
READ NEXT
BLOG POST,DISTILLERY NEWS
100% Islay 13th Edition
The 100% Islay 13th Edition was distilled from barley grown on the farm at Kilchoman in 2012, 2013 and 2014, it was then matured for a minimum of 8 years before 44 bourbon barrels were selected for this year's release of bottles. "The 13th Edition is the first release since…
September 11, 2023
READ FULL POST