Featured
2021 Club Release – The Tenth Edition is here!
December 6, 2021

The 2021 Club Release is here! Available exclusively to Club Members from 2pm (UK time) on Wednesday 8th December. If you aren't a member already, click here to register.

The 10th Edition of the Kilchoman Club bottling is a vatting of three 2008 oloroso sherry casks selected by Kilchoman Founder, Anthony Wills. The three hogsheads were vatted together and bottled at natural cask strength, 52.6%, producing a total of 807 bottles.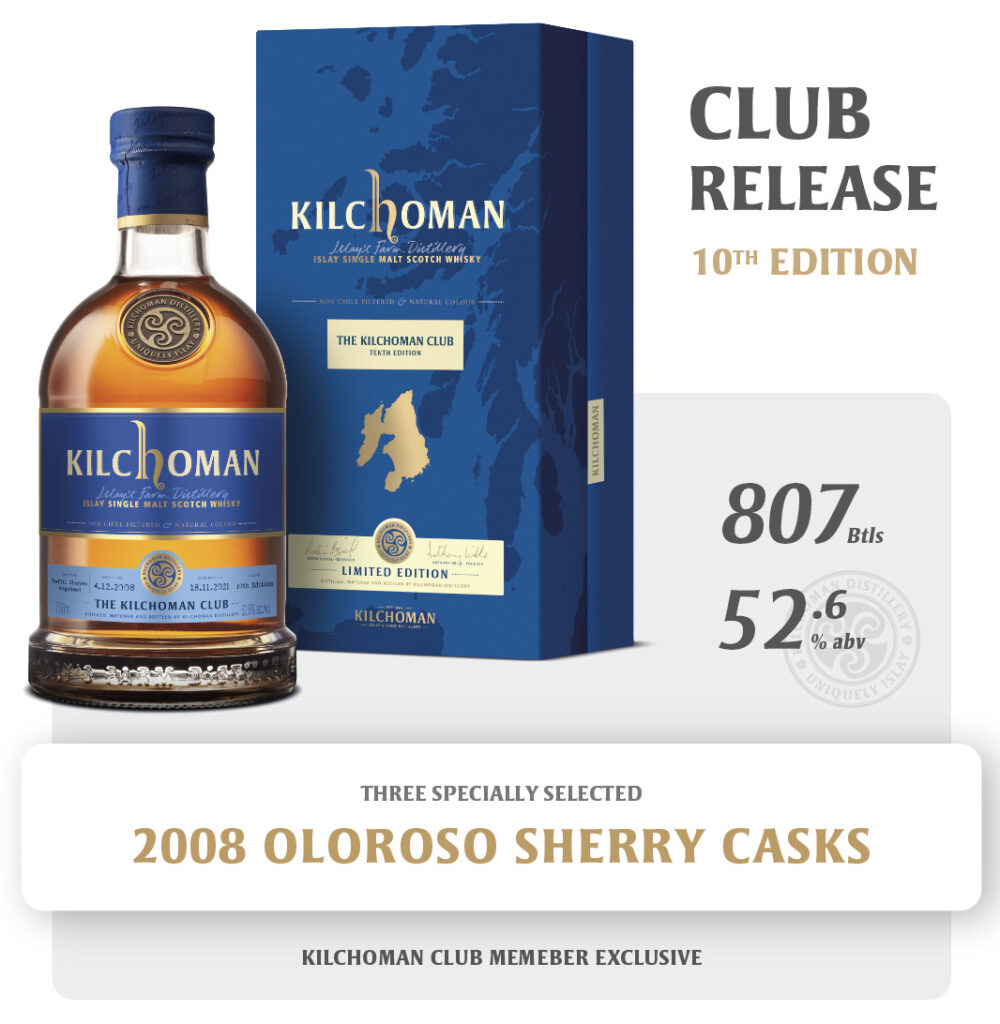 "These are some pretty special casks with quite a unique story. Originally the whisky was filled into oloroso sherry butts however I wasn't satisfied with their development so in 2016 I decided to decant the whisky into refill oloroso hogsheads.

Since being decanted, the whisky has come on beautifully and in my opinion these casks are at their absolute peak in terms of depth of flavour. The influence of the sherry oak is certainly present however it is subtle and rounded, the character coming through on the palate is fruity and layered, offset perfectly by typical Kilchoman freshness and citrus sweetness" 

Anthony Wills, Kilchoman Founder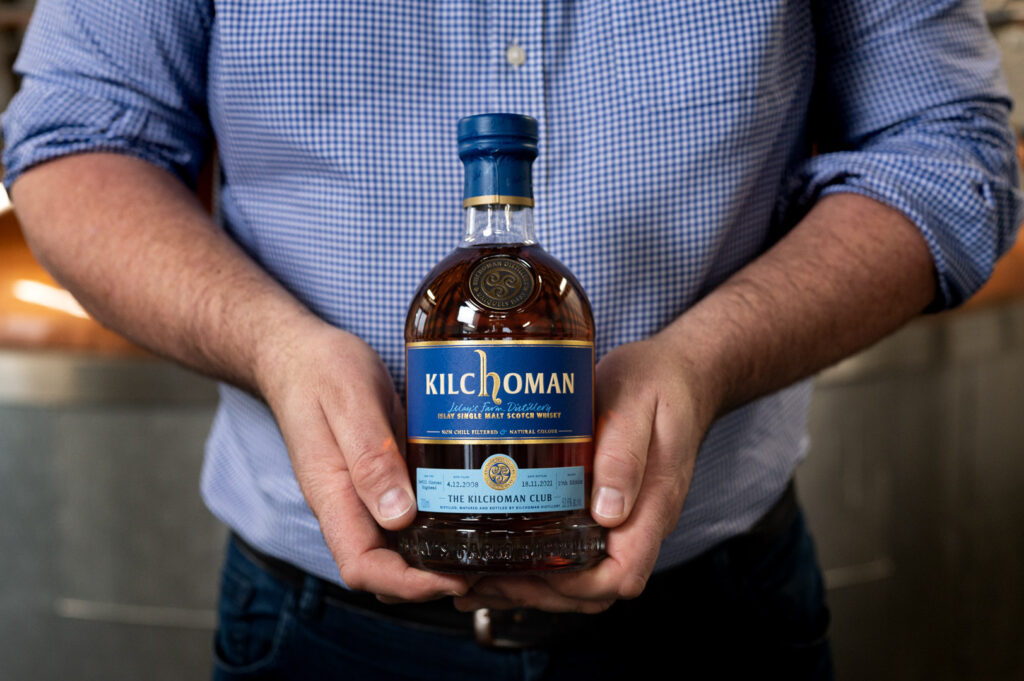 Bottles will be limited to one per person, priced at £114.90 per bottle (Inc Vat, 70cl, 52.6% abv). To purchase a bottle on Wednesday 8th December, follow the link in your Club email or sign in to your Club page. If you have any questions then please email info@kilchomandistillery.com, call (+44) 01496 850011 or contact us via our social media channels.
READ NEXT
Featured
100% Islay 13th Edition
The 100% Islay 13th Edition was distilled from barley grown on the farm at Kilchoman in 2012, 2013 and 2014, it was then matured for a minimum of 8 years before 44 bourbon barrels were selected for this year's release of bottles. "The 13th Edition is the first release since…
September 11, 2023
READ FULL POST