DISTILLERY NEWS, NEW RELEASES
2019 Club Release
November 25, 2019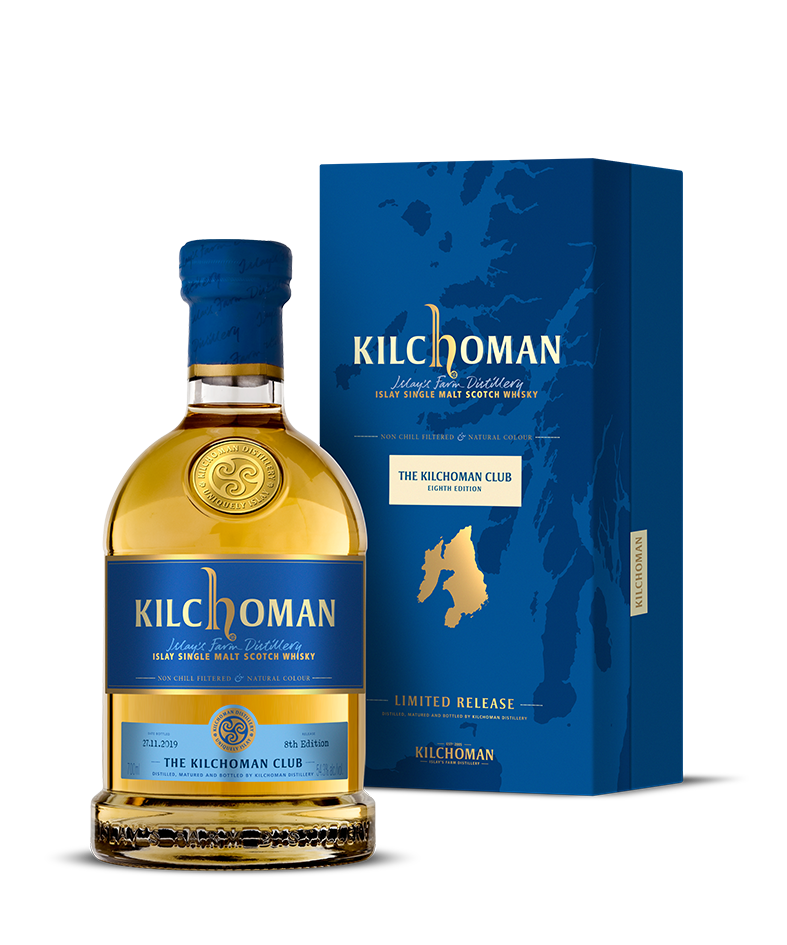 Club Release 2019
This year's Club Release is a vatting of one oloroso sherry butt and three bourbon barrels filled between October 2006 and December 2007, bottled at cask strength; 54.3% abv. 1,242 bottles will be available via the Kilchoman website from Noon (GMT) on Thursday the 28th priced at £119.40 (including UK taxes).
After quite a bit of deliberation I settled on a 50/50 vatting of bourbon and sherry maturation, the casks I chose range from 11 to 13 years old. From the first time I began blending Kilchoman casks I've felt that the best results were achieved by combining bourbon and sherry maturation. On larger releases where I'm combining 20-40 casks I tend to use high proportions of bourbon maturation as most of our sherry casks are generally more rich than fruity. However with this year's Club bottling I sought out a particularly fruity sherry cask, this totally changes to dynamic of the vatting, removing the dominant dry sherry note and creating a more complex combination of stewed fruits which are offset beautifully by the caramel, citrus and more prominent peat smoke of the bourbon barrels. Anthony Wills, Kilchoman Founder and Master Distiller.
Tasting Notes
Nose: coastal freshness with minerality, cool blasts of peat smoke, seaweed and roasted pinecones. Time brings out crisp citrus sweetness, heather and soft leather.
Palate: menthol sweetness and intense peat smoke then stewed plums, glazed/salted BBQ ribs, cooked plums, apples and currents with black pepper, sweet caramel and tobacco.
Finish: rich, slightly dry sherry notes then citrus sweetness returns with peat fire embers, fig and quince fruitiness. A warm embrace on a cool winter evening!
If you aren't a member click here to join – https://kilchomandistillery.com/my-account/
The Club Release is exclusively available to members of the Kilchoman Club; a free to join group which offers inside information on upcoming releases, discounts when you visit the distillery and access to the annual Club Release, the jewel of our annual releases.
Last year's release sold out fast so we'd recommend setting a reminder. To ensure that the maximum number of people have the opportunity to taste the club release we've limited members to one bottle per person.
CLICK HERE TO LOGIN AND PURCHASE A BOTTLE (after noon GMT on Thursday)
Whisky Shop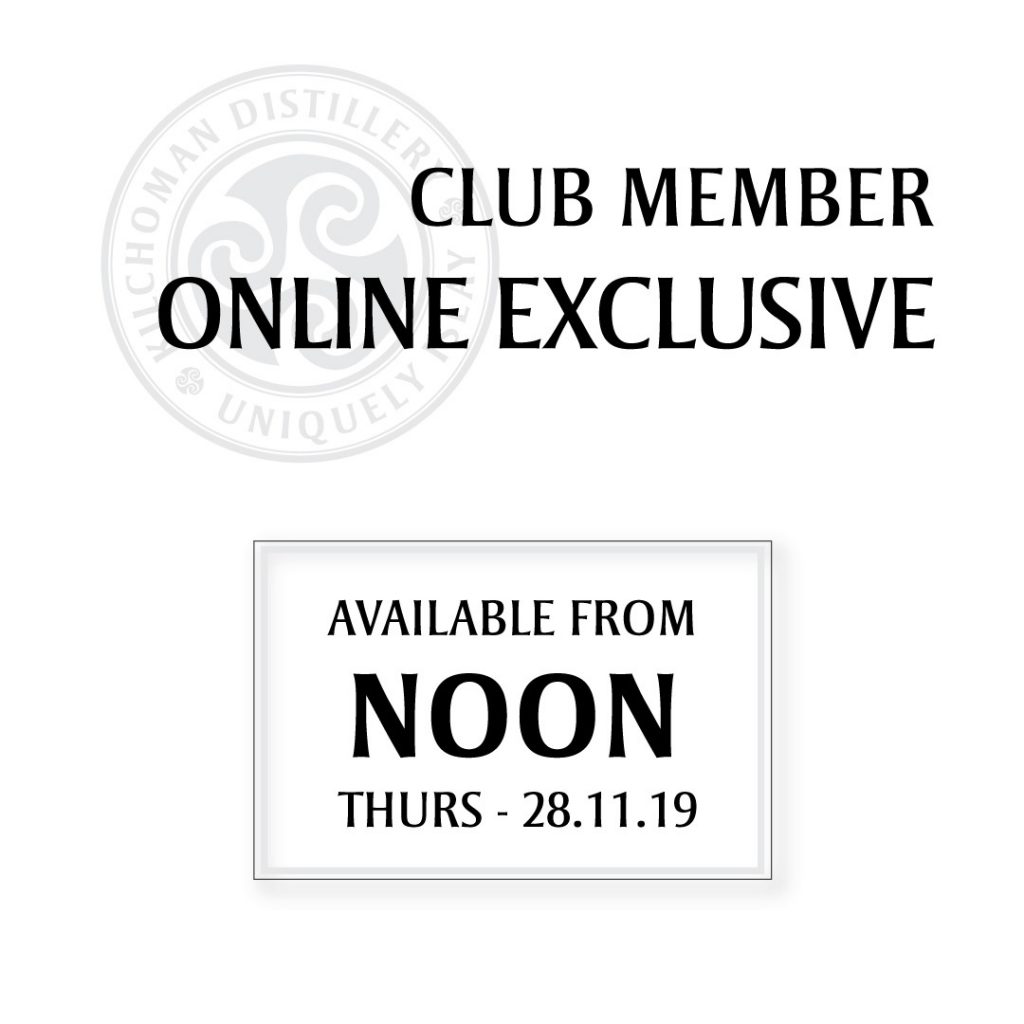 Please bear with us if the website is running a little slow, this will be due to the high levels of traffic, particularly soon after the product launches. If problems persist please get in touch via shop@kilchomandistillery.com or call (+44) 01496 850011.
Sadly, licensing regulations restrict where we are able to ship alcohol, below is a list of countries that we do ship to.
Australia, Austria, Belgium, Bulgaria, Canada (Alberta only), Croatia, Cyprus, Czech Republic, Denmark, Estonia, Finland, France, Germany, Greece, Hong Kong, Hungary, Iceland, Ireland, Isle of Man, Italy, Japan, Latvia, Lithuania, Luxembourg, Malaysia, Netherlands, New Zealand, Norway, Poland, Portugal, Republic of Korea, Singapore, Slovak Republic, South Africa, Spain, Sweden, Switzerland, Taiwan, Thailand, United Kingdom, United States (Most States), Slovenia, Guernsey, Jersey.
Costs are shown here kilchomandistillery.com/shipping/?v=79cba1185463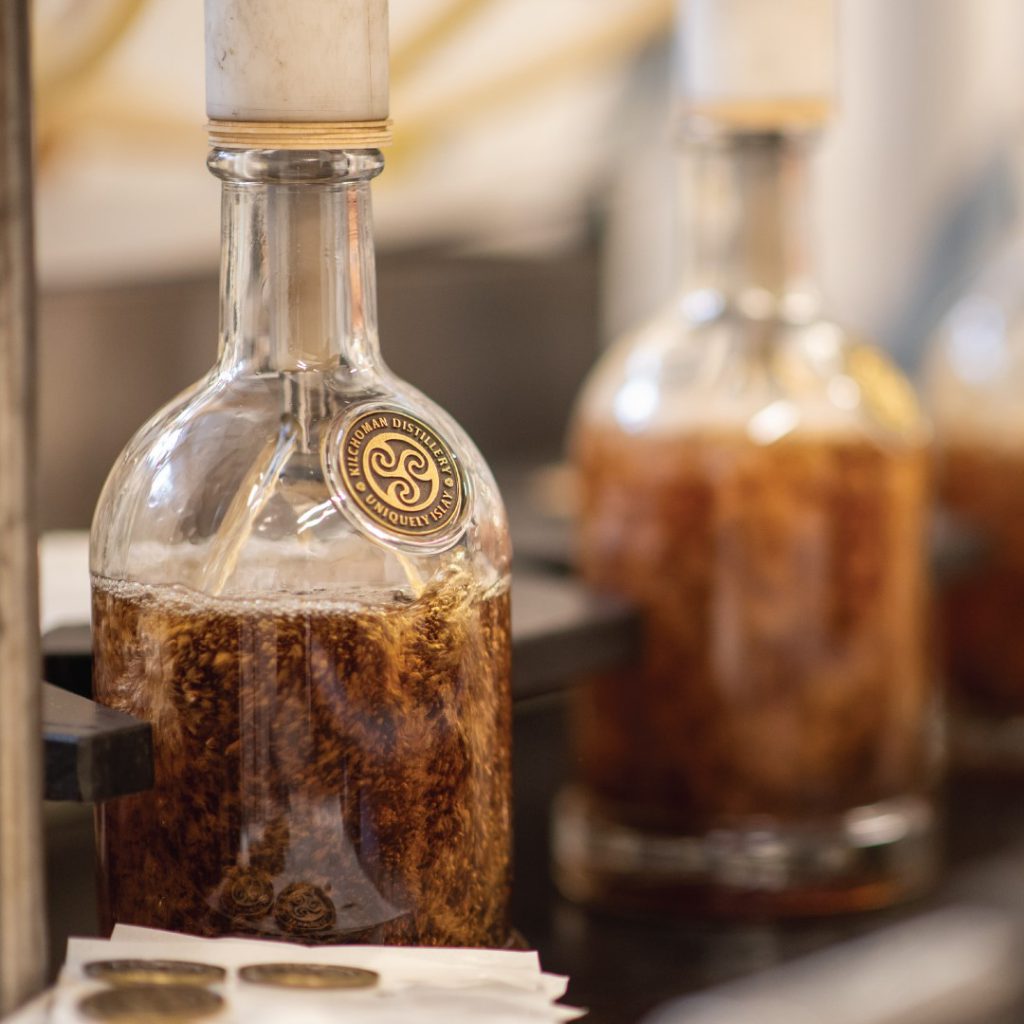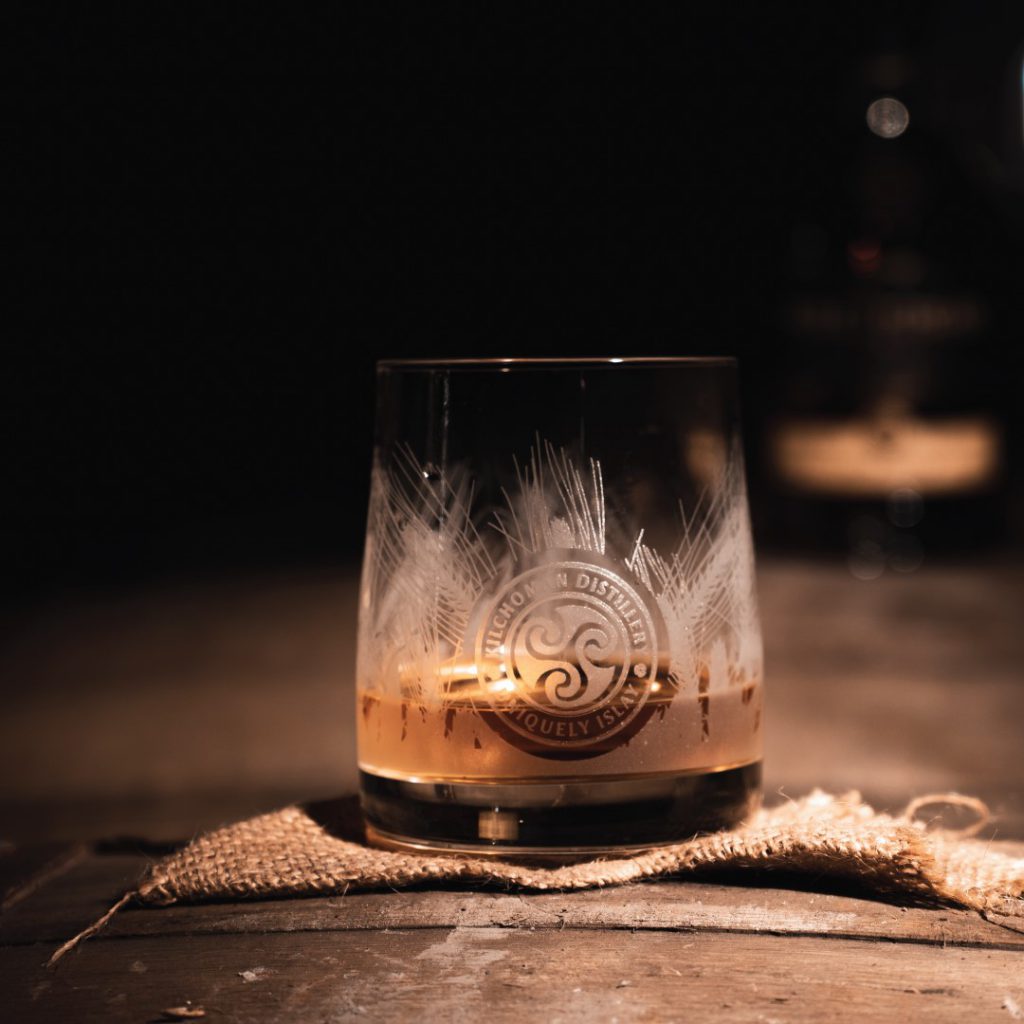 READ NEXT
BLOG POST,DISTILLERY NEWS
The Kilchoman 16 Years Old
This is a proud moment for all at the distillery as we release our oldest global bottling to date. A combination of 21 casks have been maturing for over 16 years, predominantly ex-bourbon barrels with a hint of ex-oloroso sherry, creating a perfectly balanced single malt. With a marriage of…
November 6, 2023
READ FULL POST