DISTILLERY NEWS, NEW RELEASES
100% Islay 9th Edition
September 10, 2019

We've finished our 2019 harvest and we're excited to announce the release of the latest edition in our 100% Islay range, Scotland's only Single Farm Single Malt.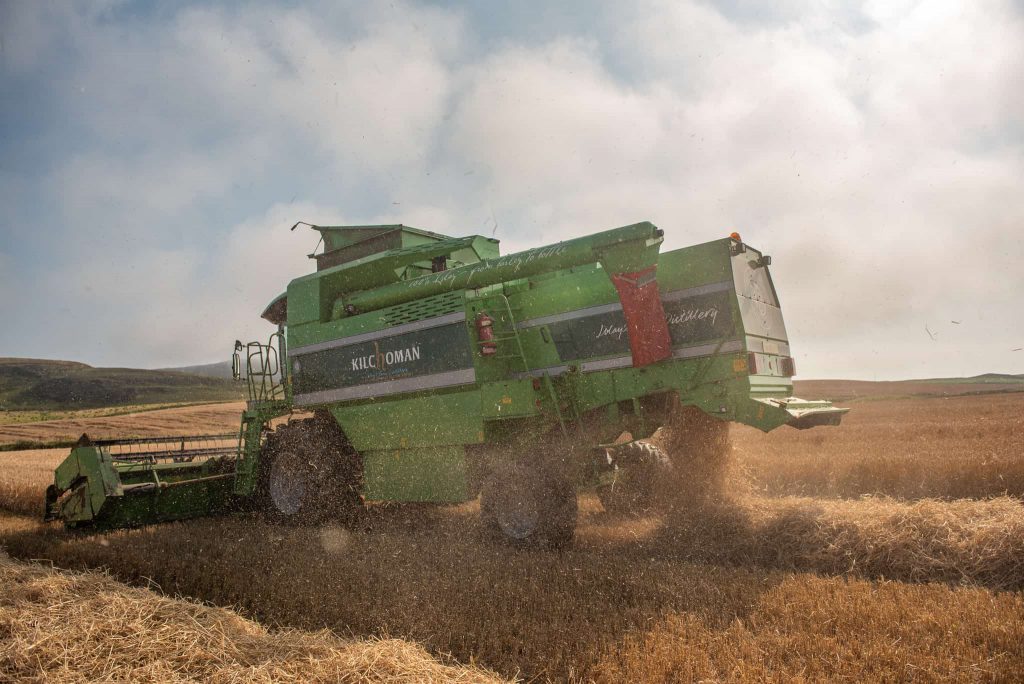 Distilled from our 2007 and 2009 barley crops, the 9th edition is a vatting of 43 ex-bourbon barrels matured for over 9 years in our on-site dunnage warehouses. Bottled at 50% abv, we've released a total of 12,000 bottles which are due to hit shelves from mid-September (official launch date: September 12th).
Released annually since 2011, our 100% Islay range is distilled from barley grown in the fields surrounding the distillery before the team malt, distil, mature and eventually bottle onsite; an unmatched, unbroken chain of creation from barley to bottle.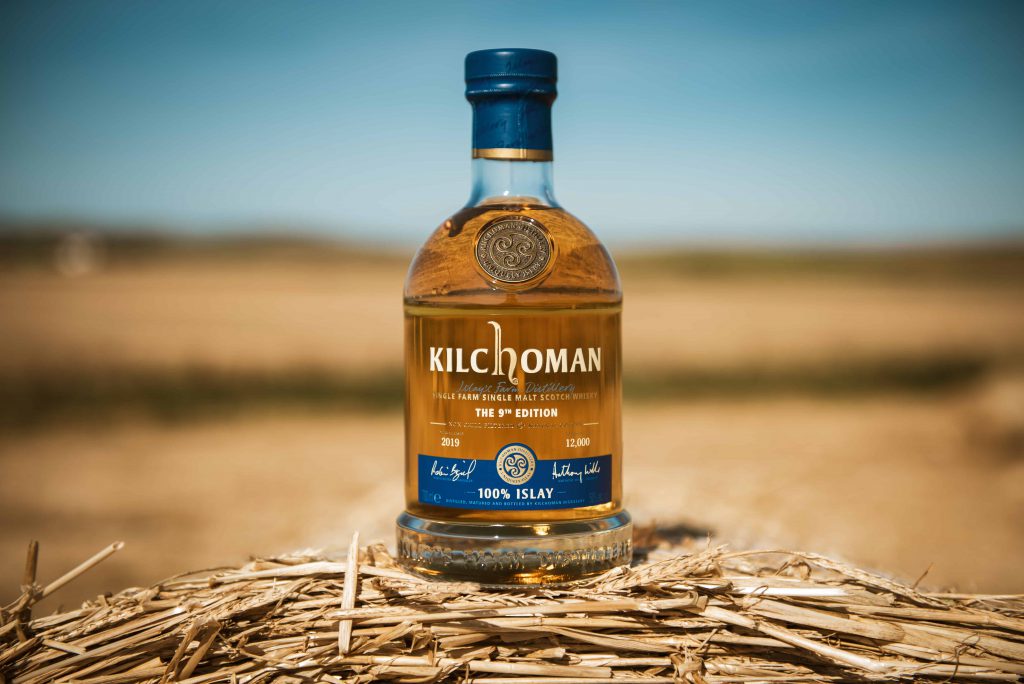 With barley origins, varieties and farm distillers one of the industry's hot topics, our 100% Islay range remains Scotland's only Single Farm Single Malt. Whilst many distillers might make whisky from barley grown on their land, in these instances the malting, maturation or bottling is done elsewhere. Our 100% Islay malts can trace their origins back to the barley variety, field and farmer who planted it.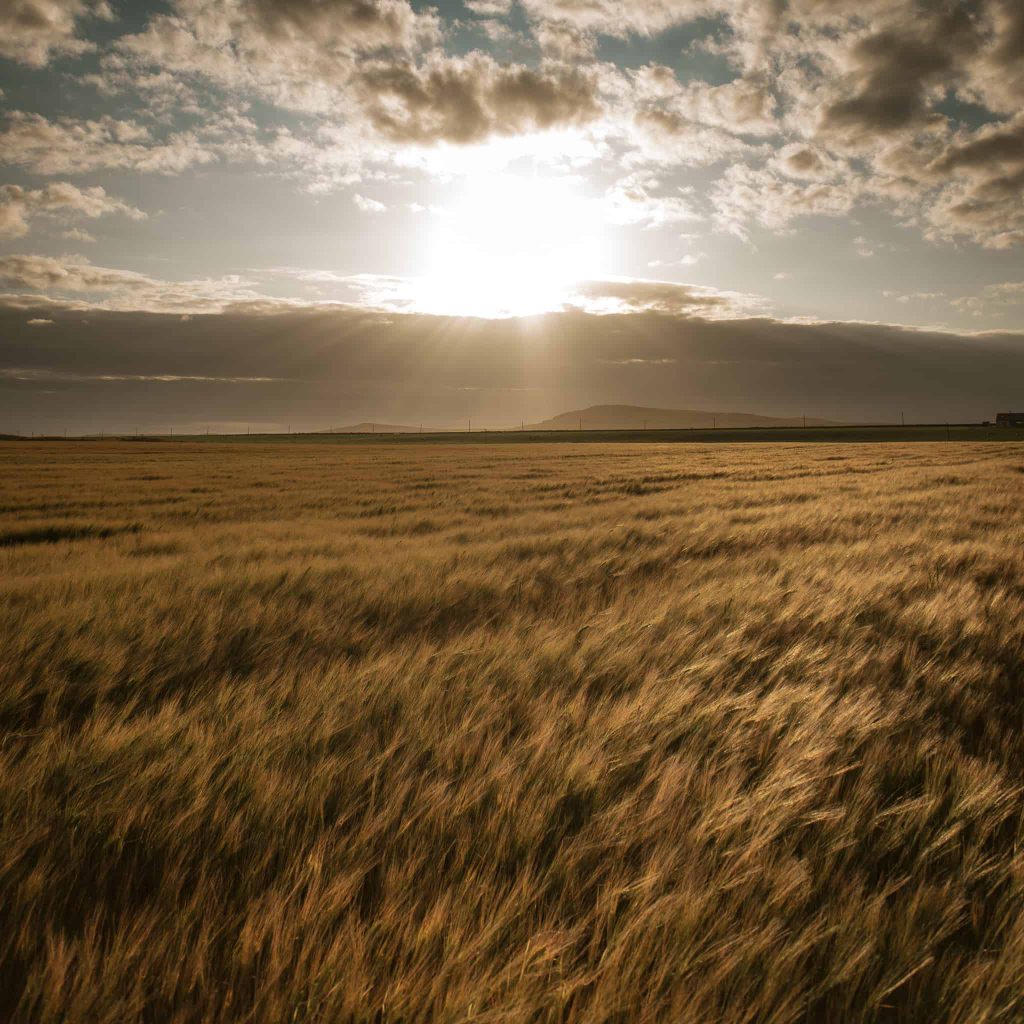 The 9th Edition marks a return to the bourbon barrel maturation of previous 100% Islay releases. Last year's 8th edition contained roughly 50% sherry maturation however my father, Anthony Wills, Kilchoman Founder and Master Distiller, has decided to return to his trusted American oak casks for this year's release.
"Our 100% Islay spirit pairs seamlessly with ex-bourbon barrels. The lower peating level (20ppm) allows the natural floral sweetness of the spirit to shine through whilst a higher age profile adds layers of overripe tropical fruit and stewed plums whilst the high ABV makes it no lightweight. I'm delighted with how the 9th Edition has come together and as ever, I look forward to hearing people's opinions" Anthony Wills, Kilchoman Founder & MD
The 100% Islay 9th Edition will retail for £71.94 in the UK (70cl, 50% abv), a limited number of bottles will be available via our website from 2pm on Thursday September 12th however these will be restricted to one bottle per person. If you miss out on a bottle when they're released online then do not fear, bottles are currently on the way to whisky shops around the world.
Official Tasting Notes:
Nose: citrus sweetness, apricots and juniper and wild herbs
Palate: layers of lemon tart, vanilla, briny peat, smoke and dark maple syrup
Finish: long, clean, oily and intense as flavours fight for supremacy
READ NEXT
DISTILLERY NEWS,MEET THE PEAT TOUR 2019
100% Islay 13th Edition
The 100% Islay 13th Edition was distilled from barley grown on the farm at Kilchoman in 2012, 2013 and 2014, it was then matured for a minimum of 8 years before 44 bourbon barrels were selected for this year's release of bottles. "The 13th Edition is the first release since…
September 11, 2023
READ FULL POST