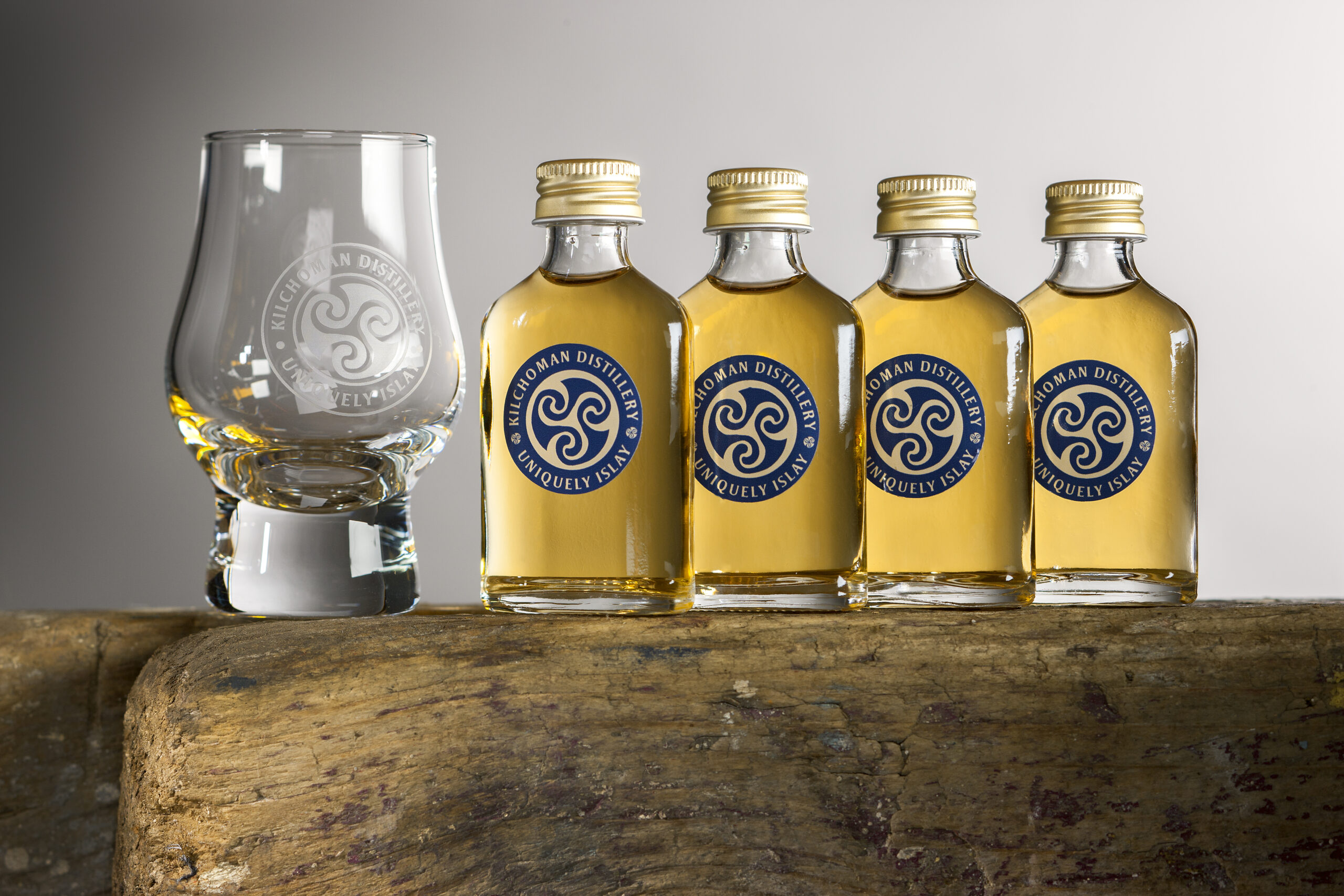 Fèis Ìle 2023 tasting pack
Join us live on Facebook and YouTube for our Fèis Ìle 2023 tasting on Thursday the 1st of June at 14:00 (Islay time)
Hosted by Anthony & Peter Wills live on our Facebook Page & YouTube Channel – For those of you that can't make it to Islay in person, don't worry, you can still join us virtually for this tasting of the latest Kilchoman releases, including a sample of this year's Fèis release! This tasting pack contains the preview of the Cognac Cask Matured and the Fino Sherry Cask Matured limited editions which are yet to be released, along with the Fèis Ìle 2023, which will only be available to buy on Fèis Day at the distillery.
Cognac Cask Matured 2023 (50% abv) – our first limited release fully matured in Cognac casks, this edition was distilled in 2016 and matured in 31 barriques, previously used to mature Cognac.
Fino Sherry Cask Matured 2023 (50% abv) – This is our second official Fino sherry matured release, matured for a minimum of five years in Fino sherry butts previously used by Jose y Miguel Martin.
Loch Gorm 2023 Edition (46% abv) – For the 2023 Edition of our annual oloroso sherry cask release, Anthony and Robin selected a total of 22 casks, 8 distilled in 2013, 6 distilled in 2014, and 8 distilled in 2015.
Fèis Ìle 2023 (55.3% abv) – A vatting of three casks distilled from Publican barley grown, malted and distilled at Kilchoman in 2011 and 2012.  Kilchoman founder, Anthony Wills, personally selected two bourbon barrels and one sherry butt to be vatted together and bottled at natural cask strength.
Please note – tasting packs include 4 x 2cl samples and 1 Kilchoman tasting glass.
SOLD OUT