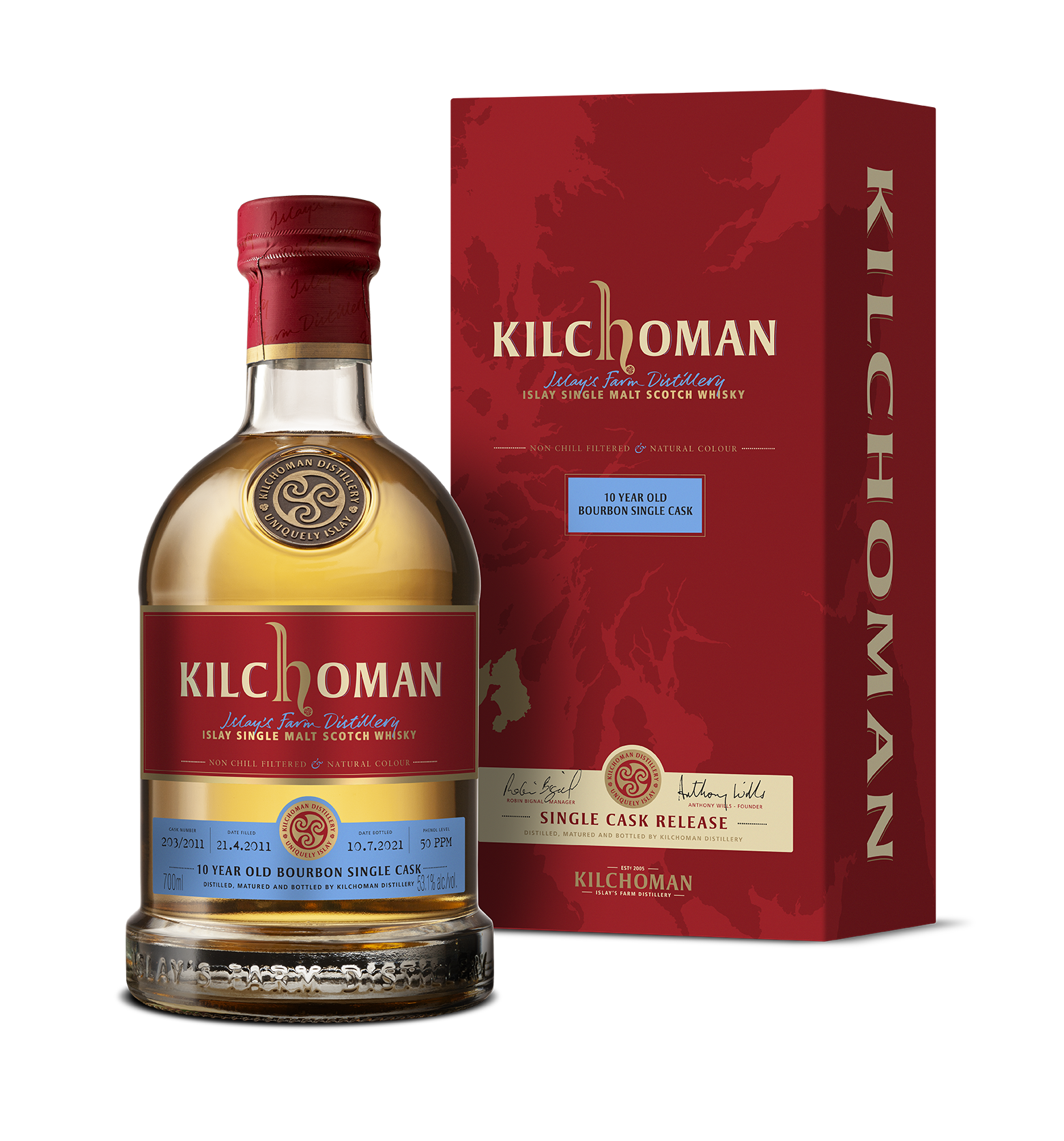 Bourbon Matured Single Cask
This ten-year-old,  Bourbon Matured Single Cask, has been selected after its popularity on the " Through the Ages" Feis Ile tasting. This cask has been matured in a fresh bourbon barrel for over ten years. The ex-bourbon barrel has given this whisky notes of oak smoked vanilla, creamy butterscotch and bursts of tropical fruits with well integrated peat smoke both on the palate and on the finish.
Just 213 bottles are available from this single cask, all individually hand numbered.
Cask Number: 203/2011
Phenol level: 50ppm
Distillation Date: 21/04/11
Bottling Date: 10/7/21
Strength: 53.1%